Fully-featured Content Management System
CMSBITS
Cmsbits is a content management system designed to create dynamic websites for the enterprise. It's very easy to use, let you add unlimited categories, modules, and items. It allows you to have full control over each pixel of your website.
ASK DEMO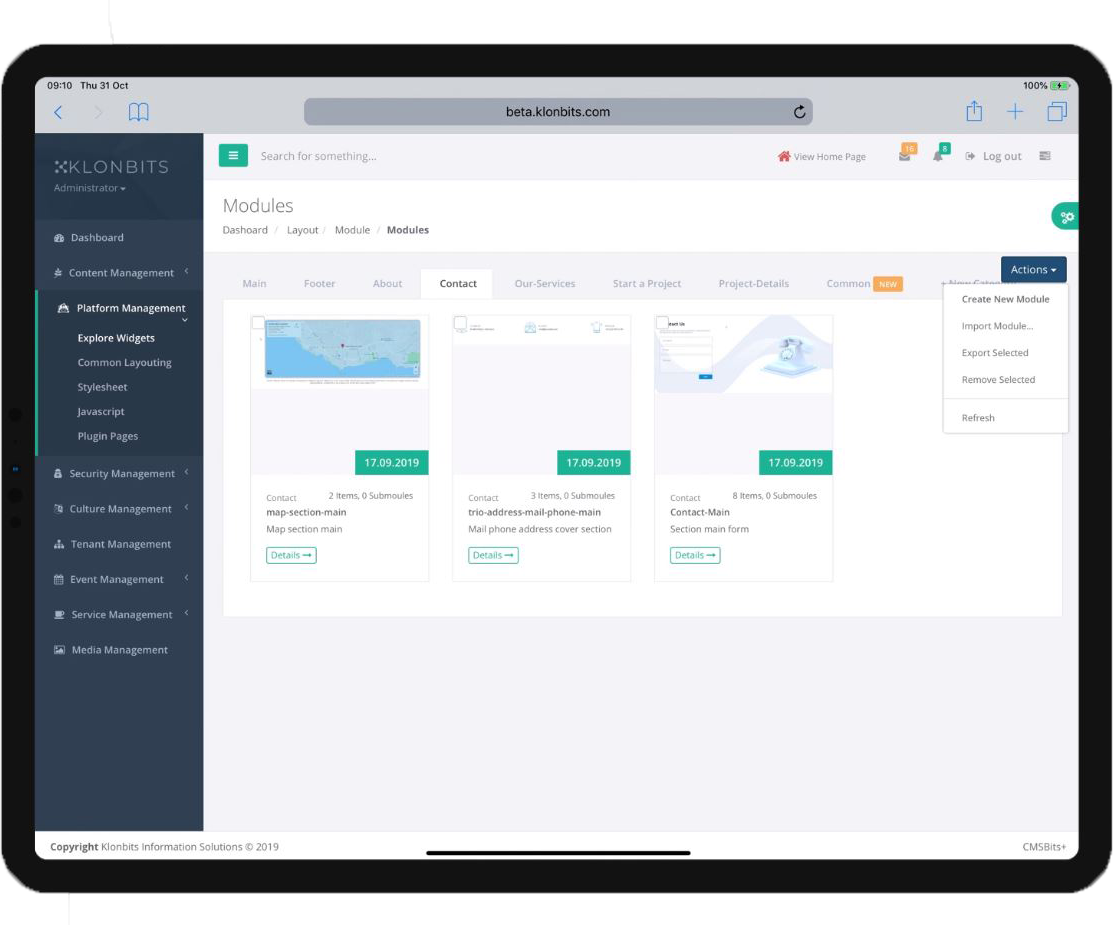 Key Features
User-friendly Interface
Cmsbits is very easy to implement and use.
No technical knowledge required.
It also gives a chance for developers to write code on the side tab of the content page.
For multi-language websites, there is a dictionary feature that allows you to create content easily with the unlimited language option.
Mobile-First Design
Cmsbits content management system lets you adapt your current website to mobile device with the responsive design feature.
Full Control of the HTML
With the advantages of Razor Editor on CMSBITS, your web developer will be capable of editing each element of the website with ease.
Dynamic Event Management
Especially for the hotel websites, presenting the events is a big deal. Recently, most of the guests have searched for booking hotels where they can have an unforgettable experience during their holiday. Therefore Event Management tool on Cmsbits provides a great advantage to show up your hotel's events dynamically.